PHOENIX, AZ (February 26, 2022) — Justin Ashley and the Phillips Connect Top Fuel dragster powered by Vita C Shot will be one of eight teams competing for $130,000 in prize money as part of the first Pep Boys Allstar Callout specialty race in two weeks. The 27-year-old driver from Plainview, New York, finished No. 4 in the 2021 Top Fuel point standings and was a solid qualifier at the first two national events of the 2022 Camping World Drag Racing Series season to hold onto a top half of the field position. The specialty race which will pay $80,000 to the winner will be run in conjunction with the NHRA Gatornationals.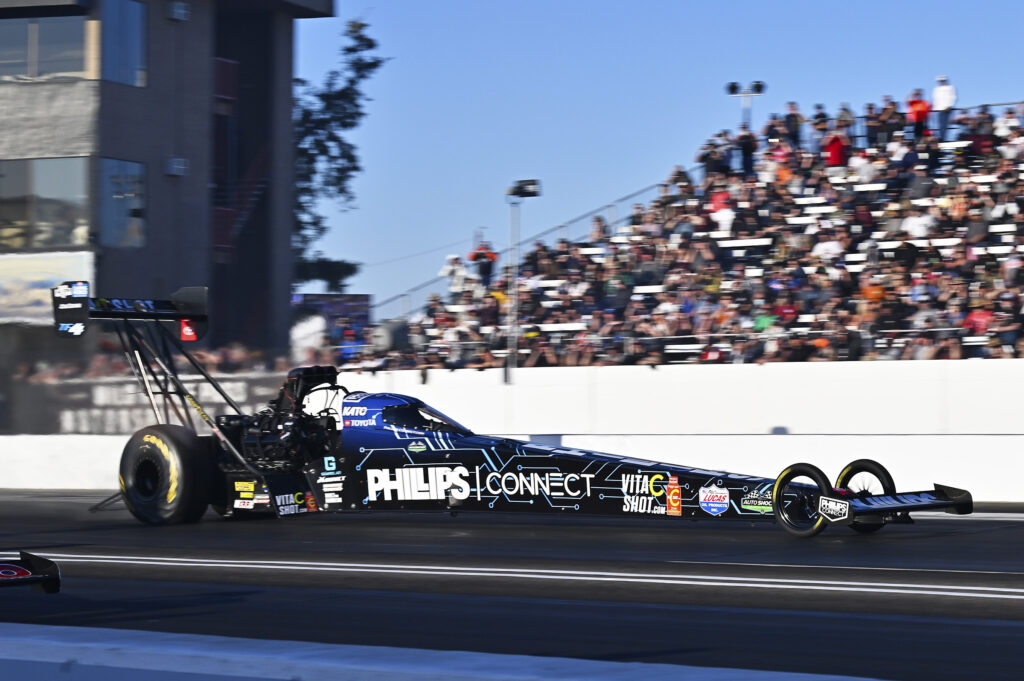 "Being able to participate in the big money specialty races like the Pep Boys Allstar Callout race is what makes competing in the NHRA so special," said Ashley, who was the 2020 NHRA Rookie of the Year. "This will be an exciting event especially with the callout element. I hope the fans get a kick out of this race because I know I am really looking forward to trying to win that $80,000."
The eight drivers qualified are No. 1 Steve Torrence, No. 2 Brittany Force, No. 3 Mike Salinas, No. 4 Justin Ashley, No. 5 Antron Brown, No. 6 Leah Pruett, No. 7 Doug Kalitta, and No. 8 Shawn Langdon.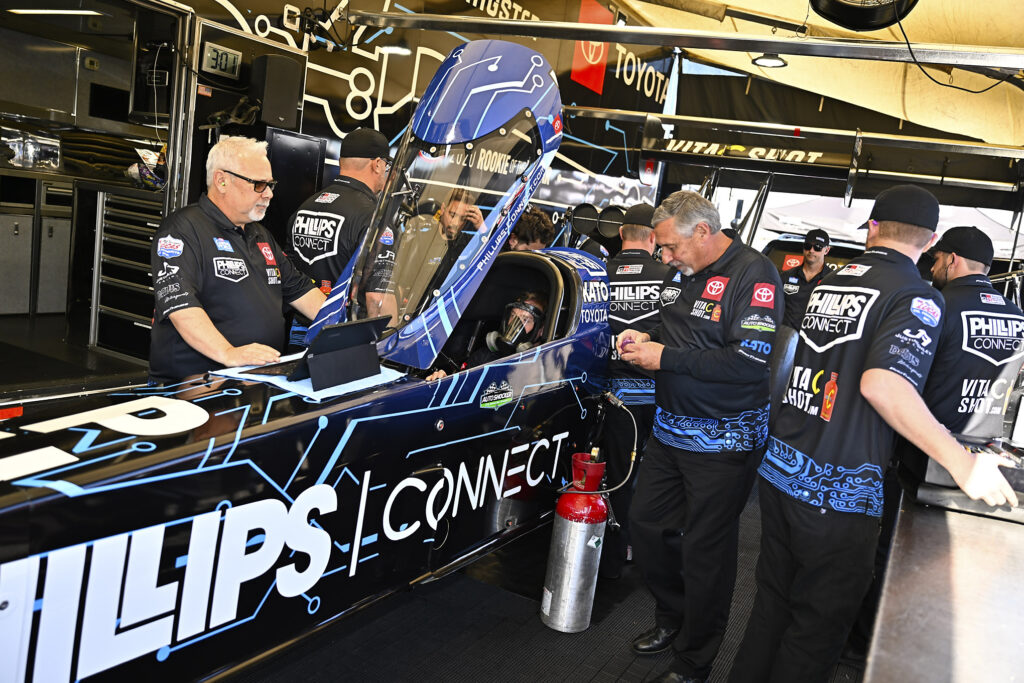 The competitors will call out their first-round opponent during this specialty event. No. 1 in points gets the first opportunity to call out their opponent. No. 2 in points the get the second opportunity to select who they want to race. If No. 1 in selects No. 2 in points, then No. 3 gets second pick, etc. The callouts will take place on Friday, and all three eliminations rounds will be contested on Saturday. The first two rounds will also count towards qualifying for the national event; the final-round runs do not count towards qualifying.
Ashley won the NHRA Winternationals and will enter race day at the NHRA Arizona Nationals as the No. 5 qualifier.