PLAINVIEW, NY (January 20, 2022) — NHRA championship contending Top Fuel driver Justin Ashley announced the addition of Aladdin Bakers, Inc., a Brooklyn based bakery and owner of Baked In Brooklyn pita chips, snack sticks, and assorted snacks, as an associate sponsor for the 2022 NHRA Camping World Drag Racing Series season. Baked in Brooklyn logos will appear on Ashley's 11,000 horsepower Top Fuel dragster.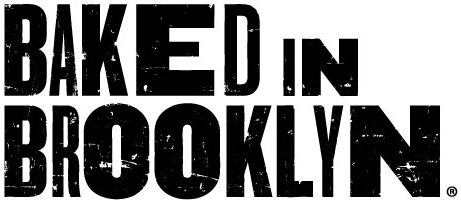 "We are thrilled to have Baked in Brooklyn join our team," said Ashley, the 2020 NHRA Rookie of the Year and No. 4 finisher in Top Fuel in 2021. "As a native New Yorker, I am proud to represent a company with such delicious snacks located so close to home. I am looking forward to introducing these foods to NHRA fans across the country."
Since Ashley made the move three years ago to the Top Fuel ranks as a driver and team owner along with Dustin Davis of Davis Motorsports creative and non-traditional sponsors have been a mainstay for the team. Ashley has worked with Menards to bring a variety of products to market and then promote them at over 330 mph at NHRA national event across the country. Baked in Brooklyn products will be available in Menards stores to coincide with this sponsorship.

"We are looking forward to introducing some of our Aladdin Bakers brands, especially our Baked in Brooklyn pita chips, to NHRA fans this season," said Paul Kasindorf, Aladdin Bakers Senior Vice President, Sales and Marketing. "Justin is a great spokesperson and we can't wait to see him turn on winlights this season. The partnership with Menards is a huge benefit to this relationship and we are looking forward to building our brand and expanding our customer base with Justin this season."
Baked in Brooklyn is in Greenwood Heights, Brooklyn, in a classic NYC melting pot neighborhood. The state-of-the-art bakery runs 365 days a year, making the Baked in Brooklyn snacks as well as wraps & tortillas, flatbreads, fresh pita, and more. Their bakery team of over 200 employees, is an anchor for jobs, community service and, of course, the unmistakable aroma of fresh bread. Fans can visit the Baked in Brooklyn store to see a real Brooklyn neighborhood bakery in action.