PLAINVIEW, NY (July 27, 2022) — Two races into the Western Swing Justin Ashley and the Phillips Connect Toyota Top Fuel dragster powered by Vita C Energy are battling with the elite Top Fuel teams at the top of the point standings. A semifinal finish in Denver and a quarterfinal finish in Sonoma have Ashley sitting in third place with just four races left in the regular season. The team will make their first start at the NHRA Northwest Nationals from Pacific Raceway this weekend.
"The Western Swing is a new experience," said Ashley, the 2020 Rookie of the Year. "Three races in a row all on the west coast. It's been about finding a routine that works the best. Between Denver and Sonoma I flew home to spend time with my family and now I am going to stay out on the road with my team until Seattle. I am enjoying the opportunity race three events in a row at facilities that seem to be more beautiful than the next. I am soaking it all in and learning as much as I can from our great Phillips Connect team."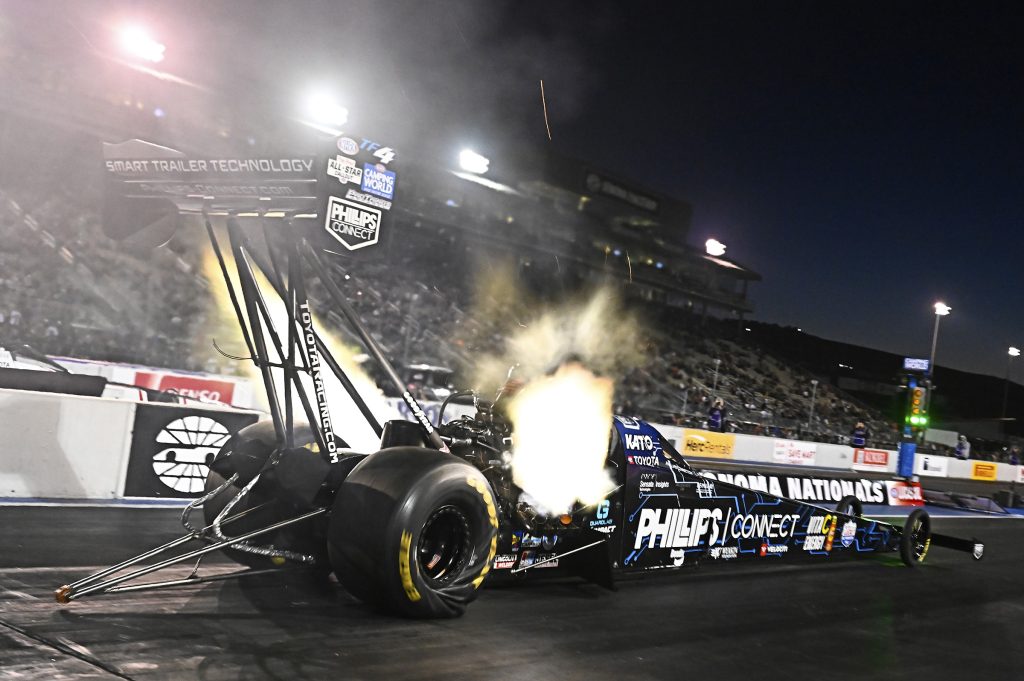 Ashley has raced to four final rounds so far this season picking up wins at the season opening Winternationals and the NHRA New England Nationals in Epping, New Hampshire. The consistency of performance has kept the second-year driver and team owner in the top tier of Top Fuel teams. Currently, Ashley is 140 points out of the points lead but with four races remaining including the U.S. Nationals which features points and a half, heading to the top spot is not out of the question.
"Seattle is like any other race," said Ashley. "But we are in the final stretch of the regular season so we have to be on our A Game and continue to collect points. We want to close out the swing strong and put ourselves into a good position going into the countdown."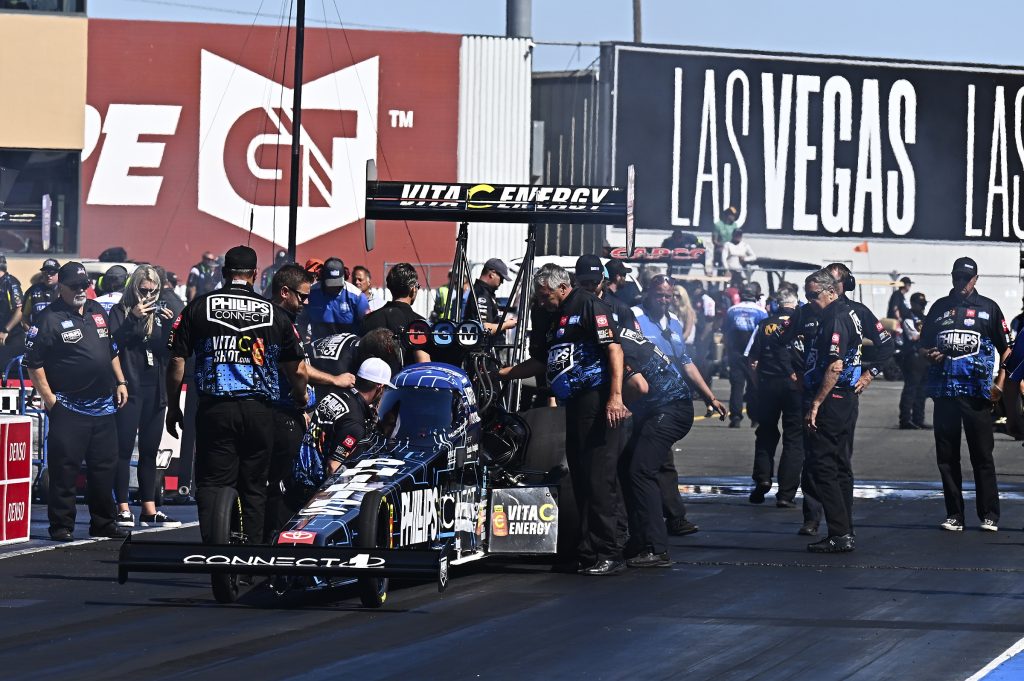 Prior to the Sonoma Nationals Ashley along with Davis Motorsports and Phillips Connect hosted a golf tournament and dinner to honor Oakdale, California native Eric Medlen. Both events raised $50,000 which was donated to Speedway Children's Charities of Sonoma in honor of the NHRA rising star and 2006 Sonoma Nationals Funny Car winner who was killed in a testing accident in 2007.
"It was amazing to make such a great donation to the Sonoma chapter of Speedway Children's Charities and it wouldn't have happened without the support of Phillips Connect and Nordby Signature Homes," said Ashley. "The Davis Motorsports, Antron Brown Motorsports and Justin Ashley Racing teams all pulled together and did a great thing. We are excited to bring that event back and host it again in 2023."
This weekend Ashley will fly the familiar colors of Phillips Connect and Vita C Energy along with his associate sponsors Lucas Oil, Toyota, KATO Fastening Systems and a new one race partnership with Ashton Paving from Salem, Oregon. Friday's Northwest Nationals will begin with one qualifying session under the lights followed by two more sessions on Saturday. The race will begin on Sunday at 10:30 a.m. PT with FOX broadcasting the race nationals beginning at 4 p.m. ET.